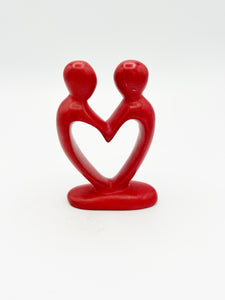 Hand-carved from a single piece of kisii soapstone by african artisans, this sculpture depicts the sweet love of a couple holding hands, their bodies forming a heart.
It was included in the February 2022 "Guard your Heart" themed sandtray miniature box. 
Sign up today to get miniatures delivered to your door each month.
height:  5 inches 
width:  3 inches