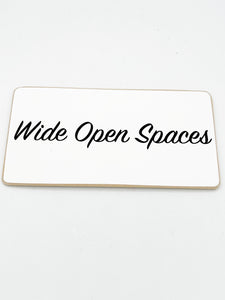 This wood sign reads "Wide Open Spaces" and it was made in South Milton, England.  It can be used as a prompt or backdrop in the Sandtray.  It is on the larger size at 7.5 inches wide and 4 inches tall.  
This miniature was included in the August 2033 "World Wide Web" themed sandtray subscription box. 
If you would like sandtray miniatures delivered to your door each month, sign up today!