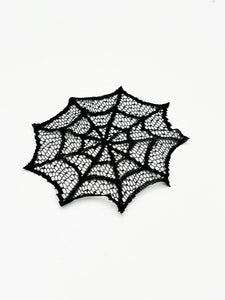 This web could be used as a miniature to cover up a small Sandtray.  It is 100% polyester so it can be machine washed on cold, gentle cycle.
This miniature was included in the August 2033 "World Wide Web" themed sandtray subscription box. 
If you would like sandtray miniatures delivered to your door each month, sign up today!
6 inches in diameter