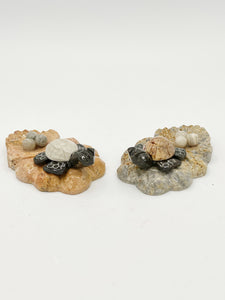 These turtles are made of marble which is a natural stone that has various natural colors so the colors will vary.
This miniature was the artisan miniature included in the  April 2023 "embracing beauty and rest" themed sandtray subscription box. 
If you would like sandtray miniatures delivered to your door each month, sign up today!
length:  4 inches